Hubspot Sales Platform
Step into the 21st century with the easy to use CRM system that eliminates manual work and actually helps your sales team sell.
Everything you need to sell better and sell faster in one integrated suite.
Say goodbye to manual tasks and confusing features.
Say hello to HubSpot CRM.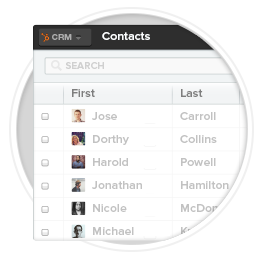 Track contacts, companies, deals & tasks
HubSpot CRM works with the tools you already use to organize every detail about your contacts in the background, automatically.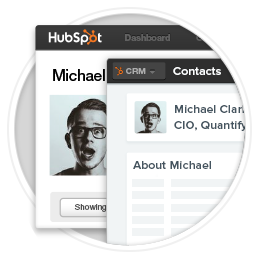 See useful details about your prospects
See a 360 degree view of every contact in your database. Know when and how to reach out to the right prospects at the right time.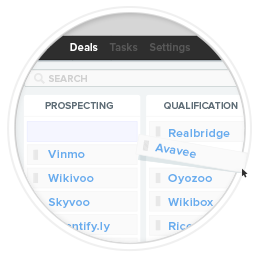 Monitor your team's progress
Easy to use reporting and an intuitive board view makes it easy to understand where you (and your team) stand, every day of the month.
So What Makes Us Different?
IN SYNC WITH TODAY'S SALES PROCESS
HubSpot CRM is connected to the dozens of places where the modern sales process takes place - on your website, in email, on phone calls, across social media, and more.
ALWAYS WORKING BEHIND THE SCENES
Say goodbye to the days of logging emails & calls. HubSpot CRM works in the background with the tools you already use. It's there when you need it, and out of the way when you don't.
MINUTES TO LEARN, NOT MONTHS
HubSpot CRM adapts to your process, not the other way around. Your team will get started quickly and stay focused on selling, not learning a new tool.
Take Control of Your Sales Process
HubSpot CRM is the flexible, intuitive solution for managing your prospects and sales pipeline.